Is laser eye color change safe? Eye color change surgery risks and safety
The great news is that laser eye color change is very safe and effective if done by a doctor with experience. Furthermore, "Mylumineyes" is now available with double the safety. In short,eye color change with a laser is highly secure if done with mylumineyes.The "8G Mylumineyes" Laser only targets melanin pigments. Superiorly, it does not affect normal tissues.This means that everyone's level of safety will be adjusted.Aside from Dr. Mustafa Mete's experience, everything works perfectly.If you meet the requirements, laser eye color change is extremely safe.However,by using a laser, we eliminate eye color change surgery risks. Let's take a look at the possible side effects of change your eye color.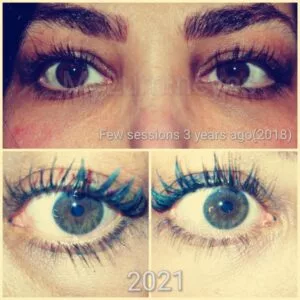 Is eye color change safe-Effective eye color changing surgery Istanbul
Is eye color change safe? Even,without surgery by laser? Safe eye color changing is meaningful only if healthy results can be obtained.We have implemented the 10-day program for years and it has spread everywhere. And now we can create a healthier and faster effect within 5-7 days. Of course, this does not apply to everyone.Without doubt, effective eye color change process is a serious process. We certainly take this seriously. Another key point, anyone who knows or does not know about the method can speculate. We would like to state clearly that Mylumineyes is extraordinarily safe. Using the safest, fastest, and most successful procedure available, you can change the color of your eyes. Of course, a quick eye color change isn't everything.But if you can preserve the textures while changing eye color quickly, it is really admirable.
What is laser eye color change surgery and how does it work?
Laser eye color change surgery is the process of permanently changing the color your eyes by using a laser."Laser eye color change procedure" was invented using a laser with a specific wavelength. Accordingly,It has the ability to change the color of your eyes permanently from brown to blue, green, or grey.
What are the advantages of having laser eye surgery to change the color of your eyes?
During this procedure, only the laser is used, and there is no contact with your eyes.
This is a non-invasive procedure.Thats why eye color change risks are almost zero.
Long-term complications are not associated with the Mylumineyes laser eye color change.
It has no effect on the number of eyes.
You will have a natural appearance rather than an artificial one as with other methods.
This is a laser method, not surgery. As a result, there is no entrance.
During the procedure, there is no pain or discomfort.
Side effects of color change with lumineyes laser less than % 0.1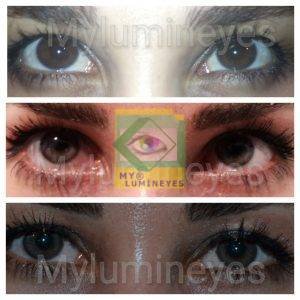 So, what happens if something goes wrong? The following are some of the potential side effects and complications of color change :
Endothelial cell decompensation
Iridocyclitis
Permanent vision loss
Light sensitivity
Irıs atrophy
Vision loss that is permanent
Sensitivity to light
We would like to point out that none of these issues are present in Mylumineyes. Mylumineyes laser eye color change is only safe procedure to change your eye color.
How safe is laser eye color change?
All in all, you must carefully select your physician. It depends on who and how. If you do your research well, you will go to the right place and return home with a good result. Moreover, safely! First of all, you can start by searching the doctor on google.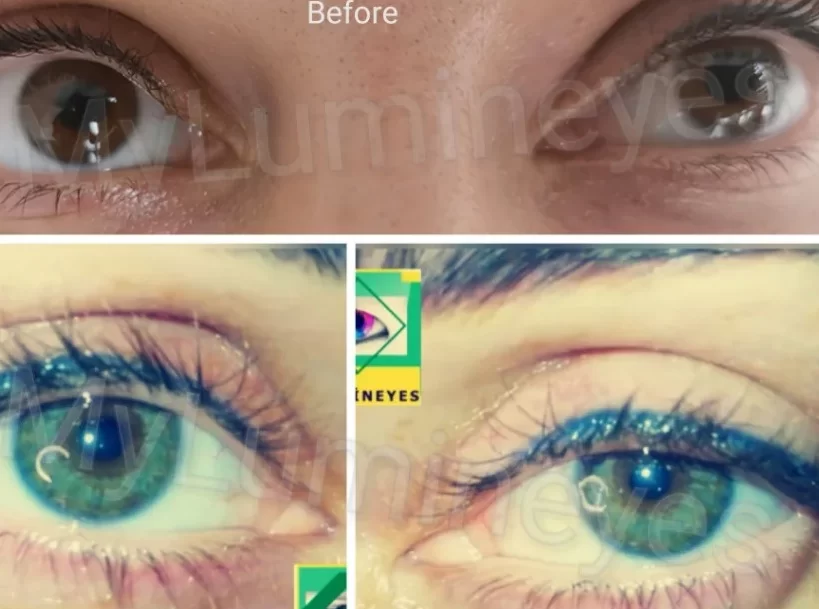 What is the safe and most effective way to changing the color of your eyes?
Performing the world's first safe eye color change, Dr. Mustafa Mete managed to turn brown eyes green safely, extremely quickly, and effectively, with no side effects, in just four days. Shortly, Mylumineyes, which uses tailored settings, produces quick, effective, and cost-efficient solutions. The most crucial aspect of the eye color changing procedure is to accomplish this achievement without risking the person's eye health. As Mylumineyes was perfect, our determination to work increased.
Selecting The Professional Clinic And Physician
To summarize, if you want a safe and problems free eye color change, pick the correct procedure, an experienced surgeon, a competent clinic, and a location with a great track record. Another issue is if the procedure is truly safe. In medical science, that there's an unbroken rule: a medical professional is one who can fix a problem as soon as it develops. In other words, everyone considers themselves successful when things are easy and routine. Finally, we'd like to inform you that the mylumineyes methodology is the safest way of changing your eye color.
Under the direction of Mustafa Mete, the MYLumineyes safe eye color changing clinic in Turkey is a safe, effective, professional, and competent facility. We don't sell fantasies; we sell facts and science.
Stay well and best wishes regarding your eyes.
For an effective eye color change, you need not only a laser but also a long time of experience.
The Lumineyes laser's technology and approach have been perfected over many years of experience. Surely, this laser, which operates at a specific wavelength, targets the melanin cells in the eye and is classified as the most advanced form of technology that does not hurt other tissues.It is not possible to have these experiences within 1-2 years of a safe laser eye color change. We want you to know that, with the latest updates, we have moved to the next stage in laser eye color changing. Another indicator is that, as a matter of fact, we have not encountered any serious complications in the long term.
Safe Eye Color Change is paramount
We choose our patients carefully. Of course, we arrange different algorithms for everyone with the personalized mapping feature of mylumineyes. A laser eye color change operation is not a procedure that even a normal ophthalmologist can do! For this reason, we recommend that you do a lot of research when choosing your doctor and center. There are many false advertisements, news, centers, and doctor's information on the Internet. We recommend that you do not endanger your eyes with this information pollution. We offer you the opportunity to safely change your eye color and protect your eye health. You can start seeing life in color with MyLumineyes®.
Let's look at How safe it is to change your eye color ?
In brief, as we'll see in the sections below, this operation comes with its own set of hazards. Furthermore, not every doctor is qualified to do eye color changing surgery. If you want to change the color of your eyes, you must follow these guidelines.
For the time being, for safe laser eye color change You should be well aware that you have no other choice but Mylumineyes.
A safe technique that identifies pigments is employed in Turkey's laser eye color change facility. This laser also boasts the most sophisticated technology ever created. The 8G laser is a safe eye color changing laser that exclusively targets melanin cells.
Despite the fact that there are various laser names, they are all confused. Furthermore, for a safe and successful eye color changing surgery, laser alone is insufficient. First and foremost, you must know who your doctor is. What is his experience with this procedure? In 1-2 years, laser therapy at a location that claims to have done it? So, why is it that the process for changing the color of your eyes is still not generally utilized, or is only employed with caution? Only specialists with considerable competence in laser procedures may do this treatment.
This also refers to years. Untrue statements and manipulations, unfortunately, drive individuals in the wrong direction. Except in a few unusual situations, changing the eye color from dark brown to blue in a short period of time is impossible. Such bogus news should not be believed.
Only one thing we can say is that everyone need different time. 
Some eyes need 1-2 years to change, while others might obtain outstanding improvements in a short period of time. This experience is obscured by the mylumineyes technique. It is our responsibility to issue the appropriate warning.