Latisse eye color change Stroma of IRIS – Which eye color change laser ?
Eye color can not change by Bimatoprost, i.e., Latisse or Lumigan glaucoma drugs. Interestingly, they can cause eyelashes to lengthen and, on the contrary, darken the eye color. Latisse eye drops, on the other hand, have no effect on eye color change. Likewise, it is possible to say the same thing for Lumigan and similar eye drops containing bimatoprost. Darkening of the iris stroma color has been reported in glaucoma patients using bimatoprost. At this time, Laser eye color change is the only way to lighten your iris eye color. Iris laser lightening surgery offers a great opportunity to remove pigmentation. Shortly, eye color changing drops can not change your eye color naturally.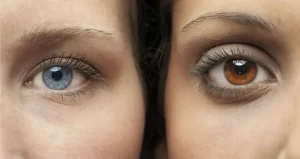 Another issue is the false belief that there are drops that change eye color, similar to Latisse eye drops. In summary, I would like to explain that there are no drops that can change the color of the eye. People try these drops because nothing will come out of one shot, but the end result is always disappointment. In fact, the iris laser lightening process also offers a great solution to this problem.In a summary, where do Latisse eye drops come in handy? Latisse eye drops are an anti-glaucoma medication that promotes eyelash growth. We would also like to point out that latisse cannot be used as an eye color changing drops.
Latisse eye color change is just a myth
For years, this bimatoprost-containing drop has been known to cause eyelash growth. In the end, the eyelash extension side effect has been an advantage. Almost all of the drugs in this class that contain a prostaglandin analogue have the same effect.
The use of Latisse eye drops can also result in eyelid skin darkening. In the colored part of the eye, Latisse eye drops may cause an increase in brown pigment cells. The Mylumineyes laser eye color change procedure is the only way to get rid of this iris pigmentation.
"MyLumineyes" uses a stealth wavelength on the iris that only selects melanin pigmentation, protecting the rest of your eyes.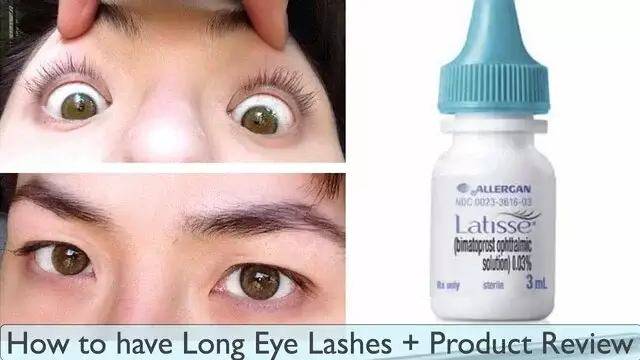 The topic of changing eye color has everyone's attention.
Cosmetic laser eye color change is a safe procedure. Patients are researching which laser is best for eye color change. This MyLumineyes laser uses 8G+ selective melanin pigmentation. This technology provides maximum efficiency and protects your eyes and iris from damage. As can be seen, best eye color changing with MyLumineyes® Laser is the ultimate in changing your eye color in a safe and healthy way. This 8G+ Laser also gives maximum successful results. After 12 years of experience, we have shown that MyLumineyes® is the only safe way to change your eye color. For that reason, the satisfied before and after reviews of thousands of patients from all over the world continue to be a source of pride for Mylumineyes eye color change clinic Turkey.