LASER EYE COLOR CHANGE TURKEY RESULTS AND REVIEWS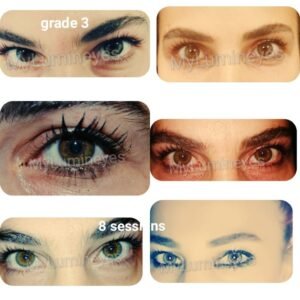 Mylumineyes laser eye color change operation is the only process in world which is personalized laser application developed by Opthalmolog/Eye Surgeon Op.Dr.Mustafa Mete.more than 10 years experienced on laser eye color change operations.Mylumineyes method is the most reliable way of changing eye colors.it works in different wavelenght,energies,frequency with the safest laser technology 8G+ Mylumineyes laser.we get very impressive results with grade 1-2 brown eyes like blue-green and grey colors. with grade 3-4 brown eyes we use different technique to get impressive results. now its developed for grade 5 dark brown eyes,we got many amazing results with mylumineyes laser eye color change process.
here some latest examples and reviews of changing eye colors of patients.