Is laser eye color change safe? Eye color change surgery risks and safety
The great news is that laser eye color change is very safe if done by a doctor with experience. Furthermore, «Mylumineyes» is now available with double the safety. In short,eye color change with a laser is highly secure if done with mylumineyes.The «8G Mylumineyes» Laser only targets melanin pigments. Superiorly, it does not affect normal tissues.This means that everyone's level of safety will be adjusted.Aside from Dr. Mustafa Mete's experience, everything works perfectly.If you meet the requirements, laser eye color change is extremely safe.However,by using a laser, we eliminate eye color change surgery risks. Let's take a look at the possible side effects of change your eye color.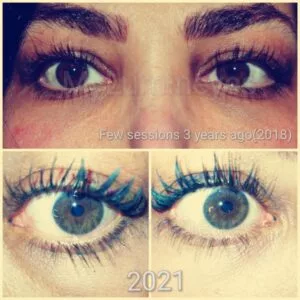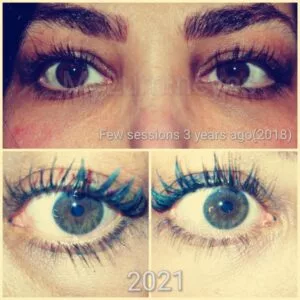 Laser eye color change surgery is the process of permanently changing the color your eyes by using a laser.»Laser eye color change procedure» was invented using a laser with a specific wavelength. Accordingly,It has the ability to change the color of your eyes permanently from brown to blue, green, or grey.
What are the advantages of having laser eye surgery to change the color of your eyes?
During this procedure, only the laser is used, and there is no contact with your eyes.
This is a non-invasive procedure.
Long-term complications are not associated with the Mylumineyes laser eye color change.
It has no effect on the number of eyes.
You will have a natural appearance rather than an artificial one as with other methods.
This is a laser method, not surgery. As a result, there is no entrance.
During the procedure, there is no pain or discomfort.

So, what happens if something goes wrong? The following are some of the potential side effects and complications of color change :
Endothelial cell decompensation
Iridocyclitis
Corneal problems
Cataract
Permanent vision loss
Light sensitivity
Glaucoma
Irıs atrophy
Heterochromia
Vision loss that is permanent
Sensitivity to light
We would like to point out that none of these issues are present in Mylumineyes.Mylumineyes laser eye color change is safe.
How safe is laser eye color change?
All in all, you must carefully select your physician.It depends on who and how. If you do your research well, you will go to the right place and return home with a good result. Moreover, safely!First of all, you can start by searching the doctor on google.